Junior VersaCraw Press Release
Junior VersaCraw Press Release
April 8, 2021
Jewel Bait Company Releases the Junior VersaCraw
For Immediate Release:
April 8, 2021
Media Contact: Jordan Cecil
jordan.jewelbait@gmail.com

Jewel Bait Company releases the Junior VersaCraw, where versatility plus function equals success.
The ability to be in the right place at the right time to catch fish matters. Just as important is the right tool. The right tool has the right size, shape, and structure to generate success. The new Jewel Bait Company Junior VersaCraw (3.0") is the right tool. With it, anglers create their own success.
The Junior VersaCraw (3.0") was built in partnership with Jonny Schultz of Fish the Moment with the idea to create a bait to eliminate clutter yet provide freedom. This bait provides the angler one bait for multiple applications. Designed as a jig trailer, it flexibility offers so much more. It can be Texas-rigged, fished on the Pro Shakey head, or used on a Ned rig.
The Junior VersaCraw was developed with attention to detail and through hours on the water, with thousands of fish catches. All of those fish catches culminated into the VersaCraw. Jordan Cecil, Marketing Manager with Jewel Bait, said, "We were on Bulls Shoals one day testing the VersaCraw, and the water was high and clear. Using a VersaCraw prototype, we could easily see the way fish were responding to the bait. The adding of ridges to the inside appendages made the Versa Craw that much better and unique." Engineering produced a plastic soft enough to attract fish yet durable enough to catch many fish. The flat belly of the VersaCraw allows it to skip easily under docks and cover. The appendages were placed to give a realistic image and produce the right action to trigger a strike.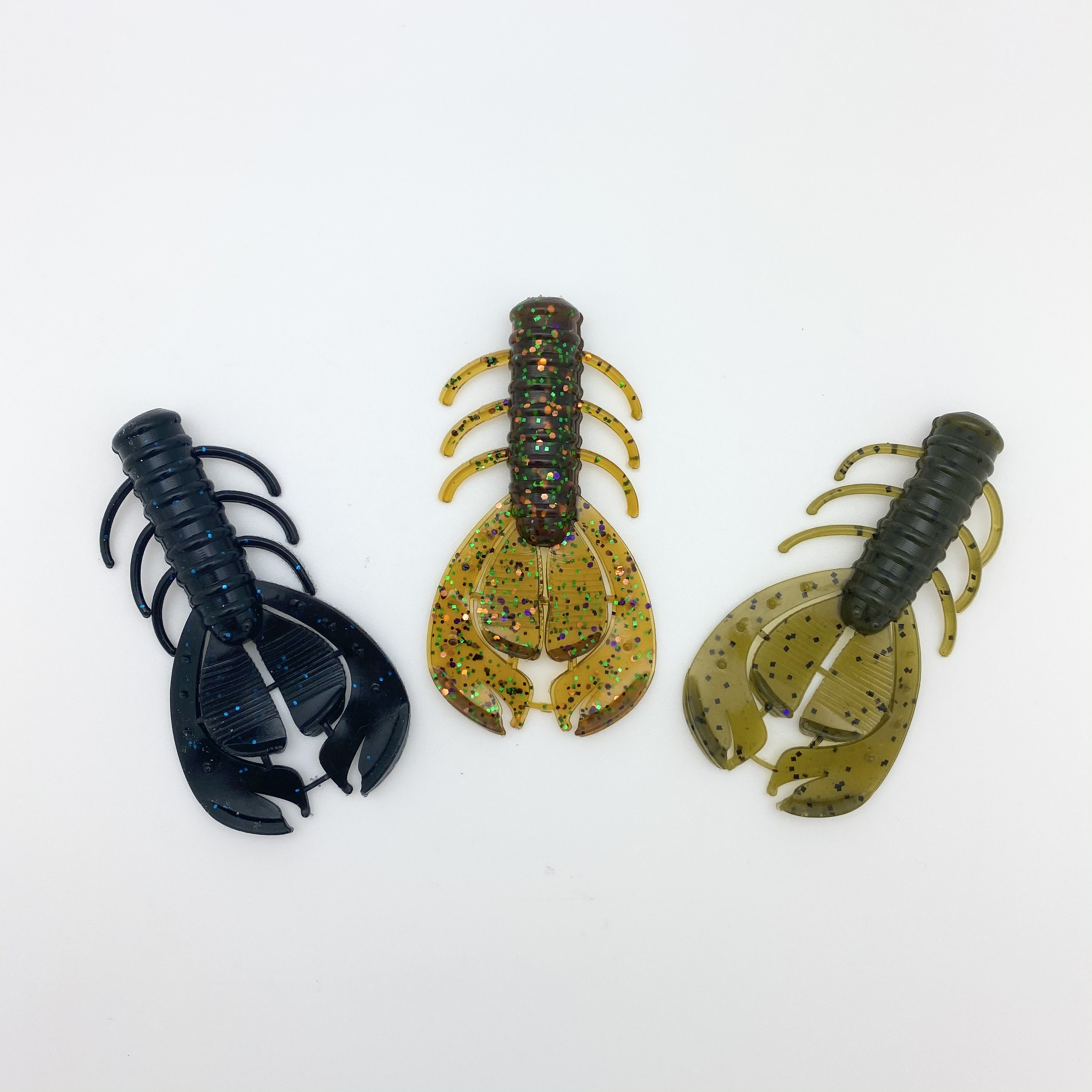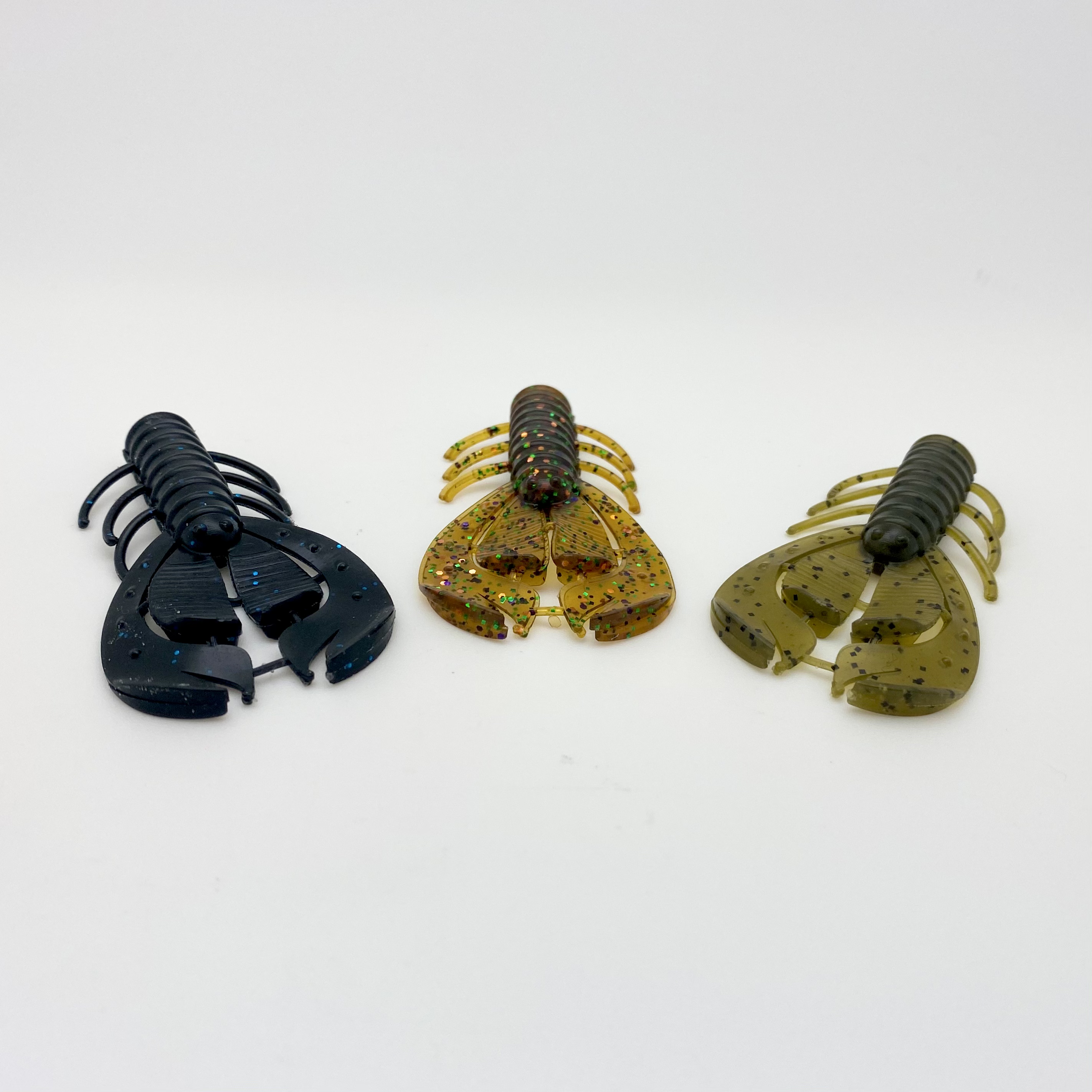 "After hours of fishing in real-world situations, we knew we were close but still had fine-tuning to do. We added a fine salt and adjusted the appendages to enhance the VersaCraw to the next level. This bait we are proud to make available to anglers all over the world because we built a tool for anglers that will catch fish any way they want to fish," said Gayle Julian, Owner of Jewel Bait Company.
The Junior VersaCraw was designed to pair perfectly with the Jewel jigs line: The Finesse, Pro Spider, Finesse Flipping and the 3/8 oz. and ½ oz. football jigs. The Junior VersaCraw (3.0") has a larger body and appendages than the Pee Wee VersaCraw (2.5"). The segments on the body of the bait give anglers control over the variables they want for their bait by removing from the bait what is needed for the fishing situation. The appendages have cuts, ridges, and a boot to give the bait precise action and performance in the water. The side tentacles on the body give the VersaCraw bulk and realism. These small but critical components are difference makers in expanding the versatility of one bait.