About Jewel Bait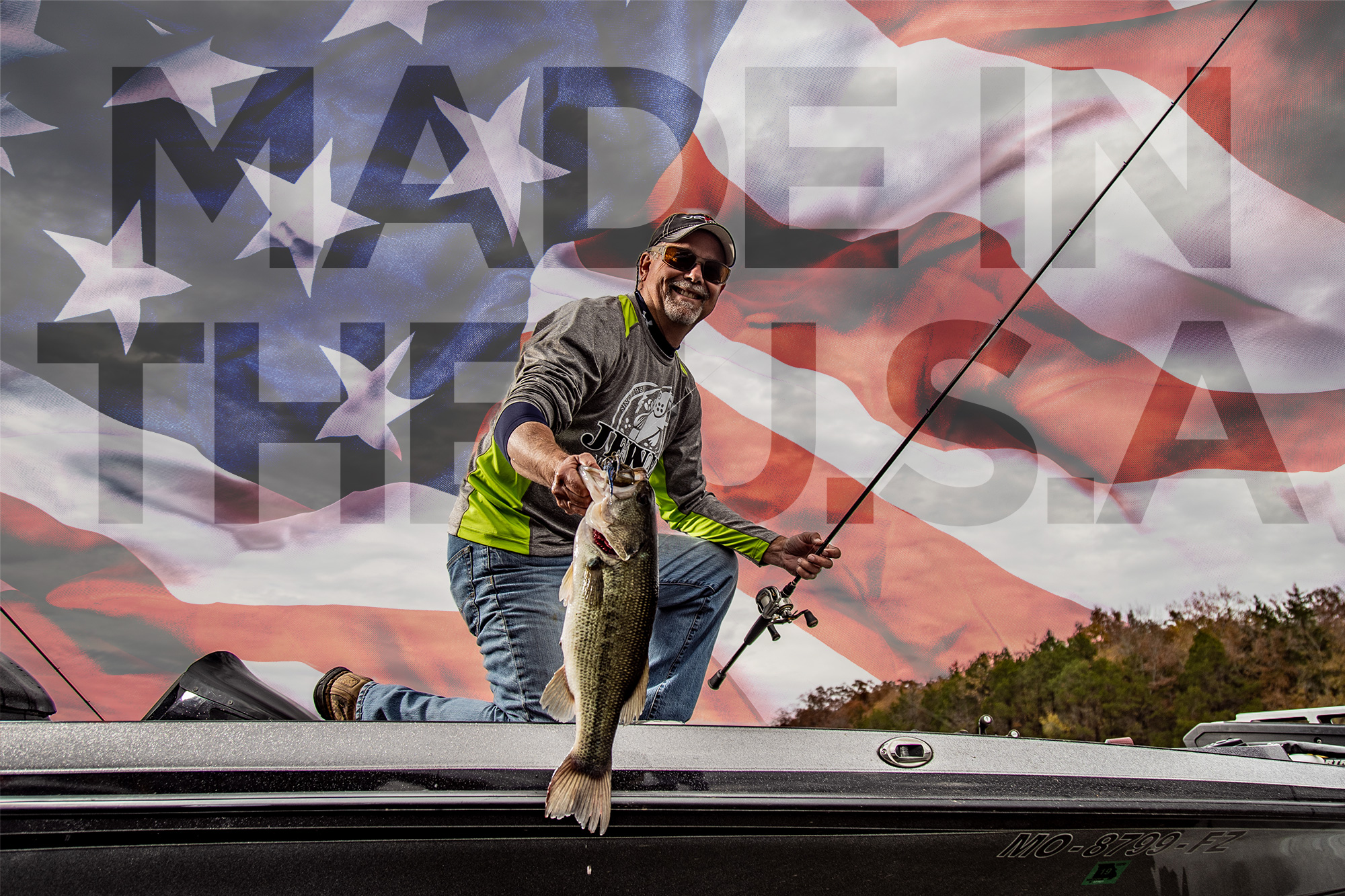 Jewel Bait Co. is the industry leader in quality, precision-manufactured fishing jigs. We can make that claim because our lures are computer designed to specific shapes and measurements, our molds are built from high-grade aircraft aluminum and cut to exacting specifications, and we stay on the leading edge of components and materials.

Jewel products are cast right here in the United States at our own manufacturing facility with our own people, using only the highest grade of lead. We keep a finger on the pulse of what fishermen need and want, plus we also fish, so that's why you will always find our products to be unique yet practical. When you buy Jewel, you get the best. Satisfaction guaranteed! We are proud to be MADE IN THE USA, and it's our goal to continue manufacturing in the USA, where we can keep costs down and jobs in our country.
*********************************************************
Serious anglers can recognize at first glance that Jewel Bait Company products aren't your typical jigs. That's because the company's innovation, attention to detail and precision design and manufacturing set us apart from the pack. The combination didn't happen by accident.
Founder Gayle Julian was originally in the medical manufacturing business, but also stayed busy making homemade fishing jigs with the same level of preciseness given the surgical tools. In 1989, when the demands from his fellow workers and bass club members for his creations had become too much to handle by himself, he decided to turn his hobby into a business and Jewel Bait Company was born.
Today, Jewel jigs are manufactured in the company-owned KG Enterprise manufacturing facility in Midway, Arkansas. KG Enterprise designs lures on a computer and then uses its proprietary, state of the art milling center to build its own molds out of high grade aircraft aluminum to the kind of precision for which Jewel baits have become known. Most other companies rely on rubber molds which tend to churn out jigs that frequently vary in size and shape. "So we have a higher level of precision than anybody else in the industry," says Julian.
Jewel products are also made using only the highest grade of lead available. Julian says "It is "99.94 percent pure lead. We re-melt it and add in another substance to get it to the desired weight and hardness to meet our specifications. So we have a mold that is precise, a molding process that uses pure lead, and a mixing procedure that delivers repeatable weights and hardness. Jewel products are consistent day in and day out as a result."
Anglers across the nation have relied on the consistency and quality of Jewel jigs to win tournaments ranging from local derbies to national circuit events. During an anonymous survey of Elite Series anglers, Jewel jigs were ranked fourth among the top 10 lures the pros said they had to have while practicing or competing in a tournament.
Without a doubt, Jewel jigs have played a role in wins at every level of bass fishing competition, and continues to do so during every season. Guess you can say we're often the "Jewel in the crown" of champion anglers everywhere.