Pee Wee VersaCraw Press Release
Pee Wee VersaCraw Press Release
March 8, 2021
Jewel Bait Company Launches the VersaCraw
For Immediate Release:
March 8, 2021
Media Contact: Jordan Cecil
jordan.jewelbait@gmail.com

Jewel Bait Company announces the VersaCraw, the most versatile product it has released to date.
Midway, AR—Jewel Bait Company has announced the new VersaCraw to its soft plastics lineup. Jewel Bait Company and Jonny Schultz of Fish the Moment partnered together to come up with a versatile trailer that could be used for a multitude of applications, and the VersaCraw is that bait. "I came to Jewel with the idea for a jig trailer that would work for all jigs and in all applications." "We tried to incorporate as many actions and applications as possible so that the angler could use is as a chunk, craw, finesse trailer, creature bait, or beaver," said Jonny Schultz. "The final product is a trailer that works great for fishing offshore, shallow, and everywhere in between." The VersaCraw will eventually be available in three different sizes, with the Pee Wee VersaCraw being the first size to be debuted.
The Pee Wee VersaCraw (2.5") comes in three colors—Black & Blue, Green Pumpkin, and BassWhacker. What makes this bait unique and specific is the ways it can be fished. The bait comes out of the package ready to be used for any finesse application. It has six small tabs that hold the appendages in place to allow anglers the freedom to adjust for the conditions they are fishing. By removing these tabs, the action of the bait can be controlled by the angler. Both the inside and outside appendages can be removed to give the angler more opportunity to adjust the bait to fit the need. The applications of the VersaCraw include use of it as a jig trailer, on a shaky head, Texas rig, or as a Ned rig.
"We make specific tools to do specific jobs to help people catch more fish. The VersaCraw allows anglers to create a specific tool to help them catch more fish in their specific situation," said Gayle Julian, owner of Jewel Bait Company. "By our count, an angler can customize the VersaCraw 7 different ways but only needs to buy one bait. That's a lot of versatility." The Pee Wee VersaCraw is perfectly designed to pair with the Pee Wee Football jig, the AJ jig, or the Pro Spider jig.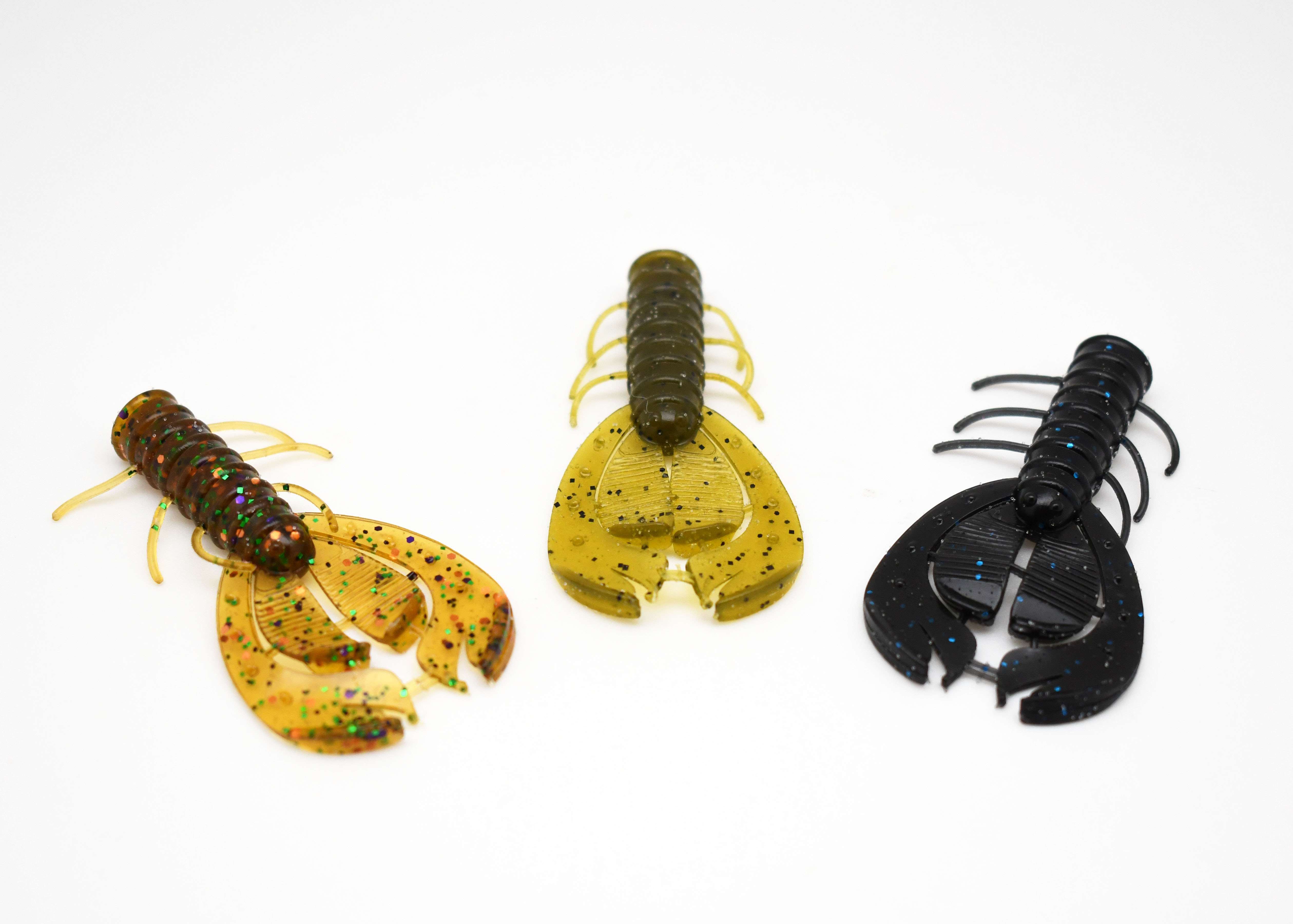 The best way to get the new Pee Wee VersaCraw is to become a member of the Jewel Bait Company Fish Tools subscription box. "Members of our Fish Tools subscription box have access to new releases first, so they will have them before the baits are even available on the Web site," said Jordan Cecil, Marketing Manager of Jewel Bait Company. The Pee Wee VersaCraw will be available at www.jewelbait.com the second week of March. The VersaCraw gives anglers what they want—the versatility to fish all types of conditions all over the country.